NEW Releases &
Bookshop Deals
The latest information on new releases
and other bookshop deals.
---
---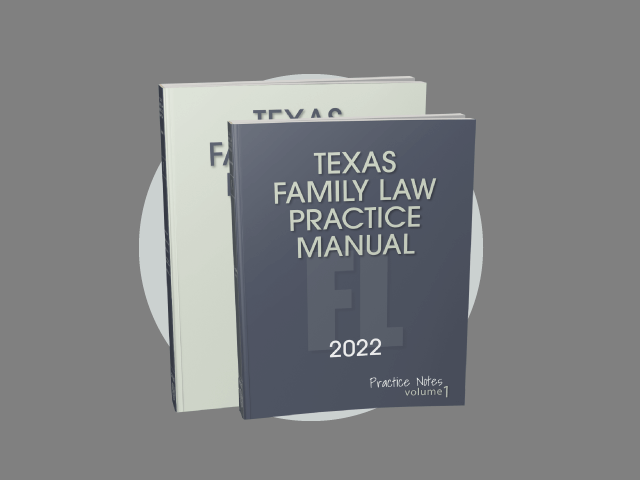 The Texas Family Law Practice Manual has been updated to reflect legislative and case law changes and will become an essential part of your family law practice. Here's why— Contributors include attorneys who are experts in the family law field.
Read More