New 2022 Edition! Texas Pattern Jury Charges—Family & Probate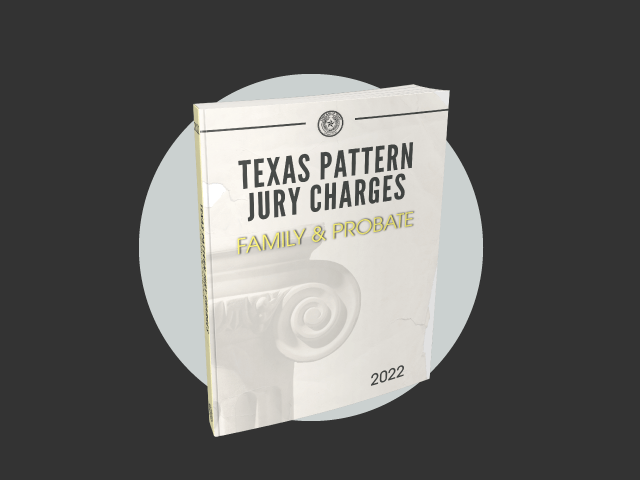 Judicial history teaches that broad issues and accepted definitions suffice and that a workable jury system demands strict adherence to simplicity in jury charges.
—Judge Jack Pope, in Lemos v. Montez
Written by a committee of 25 members of the bench and bar, this book is intended to assist in preparing the court's charge in jury cases. It provides definitions, instructions, and questions needed to submit jury charges in family law, probate, guardianship, trust, and involuntary commitment cases. All charge language is included as Word files linked to the comments, and Texas and federal case and statutory citations are linked to the Fastcase online database. The 2022 edition provides case law and statutory updates throughout.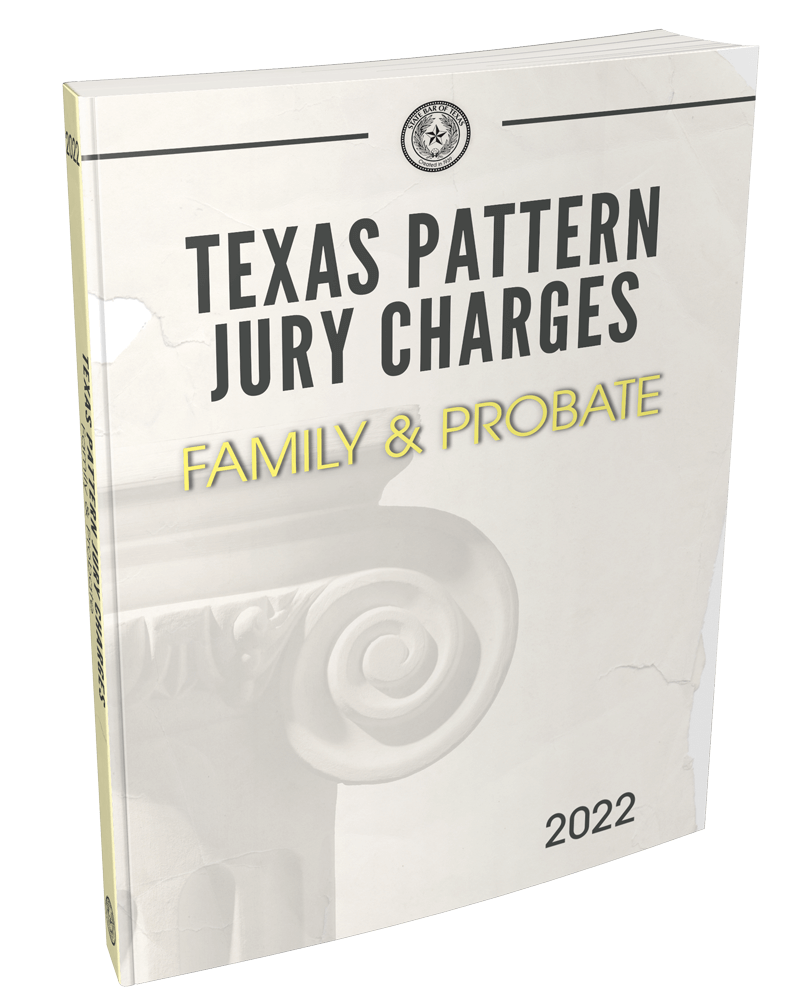 Litigators will find PJC—Family & Probate to be indispensable to their practice.
This authoritative resource is available for purchase in our bookshop now. If you'd like to have the softbound book in addition to the digital download for an additional $20, be sure to check the "Add hard copy" box when adding the book to your cart.
Future updates can be shipped to you automatically if you sign up to be an auto-renewal customer. You will also receive 10% off your current purchase and 30% off future auto-renewal purchases.