A place for news, practice tips, new releases,
bookshop deals, and more.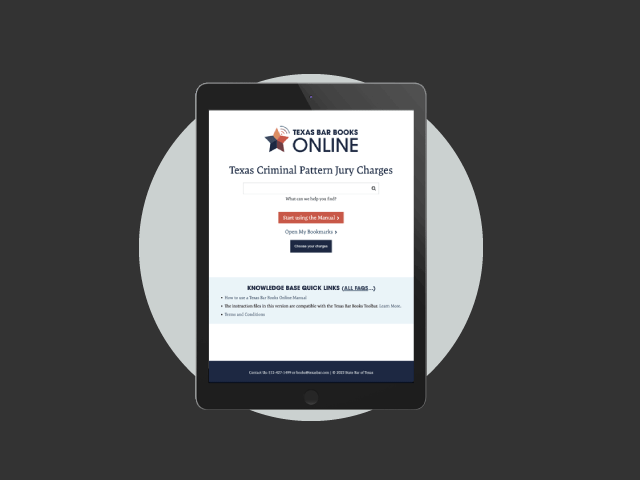 Proposed Changes: Texas Criminal Pattern Jury Charges Written byTexas Bar Books Staff Share this Post Drafts with proposed changes to the Texas Criminal Pattern Jury Charges are now available. Access them by clicking the download button below. The committee that works on these charges strives for objective, well-drafted charges and commentary that accurately reflect Texas law. Your feedback will help the committee achieve that goal....
Read More