New from Texas Bar Books! The Depositions Reference Card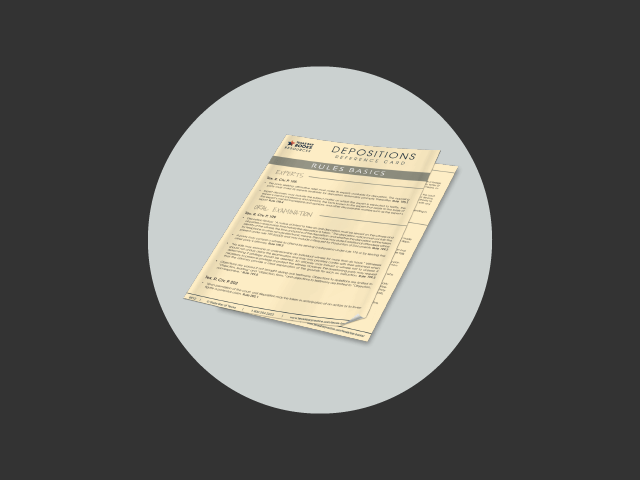 Quickly get the support you need with this handy and helpful resource. Learn the basics of depositions with this laminated bifold card, which provides guidance to the relevant Texas Rules of Civil Procedure. It includes:
Preparation checklist

Reference for deposing experts

Oral examinations

Depositions on written questions

Abuse of the rules and sanctions

And more!
Litigators of all stripes will find this card useful and concise.