Now Available! Texas Real Estate Forms Manual, 2022 Edition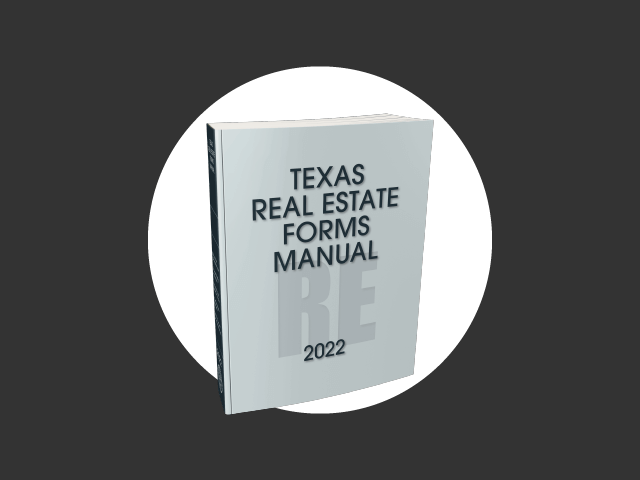 7 Reasons You Need the New 2022 Edition of the Texas Real Estate Forms Manual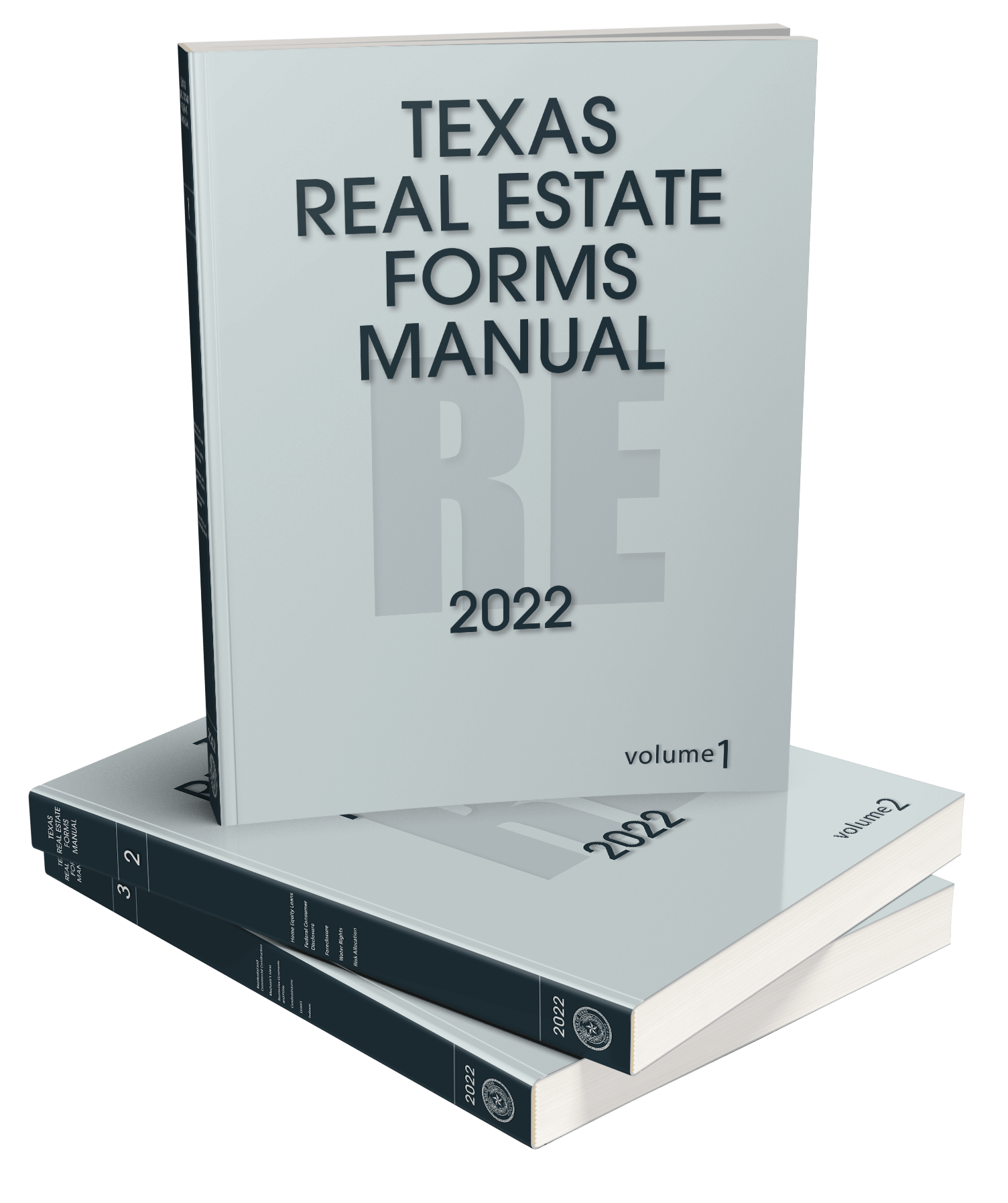 The Texas Real Estate Forms Manual has been updated to reflect legislative and case law changes and will become an essential part of your real estate law practice. Here's why:
Contributors include attorneys who are experts in the real estate law field.
It has been through extensive legal editing and copyediting.
It covers a wide range of transactions.
It includes over 400 forms editable in Word.
It features 23 chapters of practical commentary to aid the lawyers in adapting the forms to clients' needs.
Texas and federal case and statutory citations are linked to the Fastcase online database.
It's available as a digital download, as a hard copy + digital download, and as an affordable online version.
Both the digital download and Texas Real Estate Forms Manual Online include everything the hard copy has to offer, including downloadable and editable documents, without the bulk of a physical book. The digital download is saved directly to your computer, whereas subscribing to our affordable online option gives you the flexibility to work wherever you want. Save with a paperless option!
What's the difference between the digital download and the online subscription?
Read our Knowledge Base article here.