Now Available:

Annotated Texas Family Code, 2022 Edition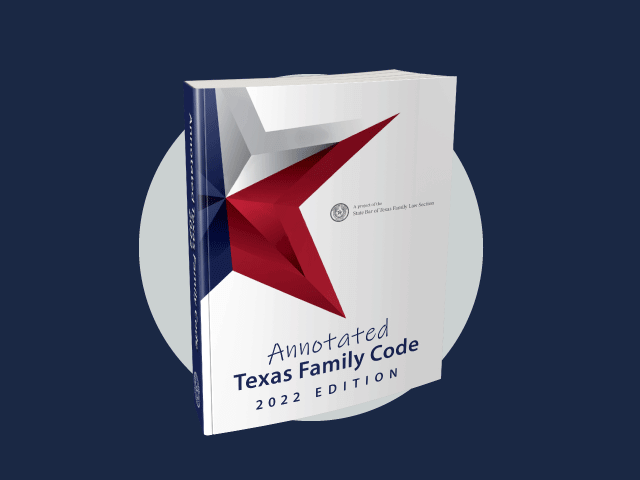 A project of the State Bar of Texas Family Law Section, the Annotated Texas Family Code provides commentary from seasoned family law attorneys. This new edition clearly indicates case law updated annotations and includes more than two hundred selected CLE articles from the TexasBarCLE Online Library.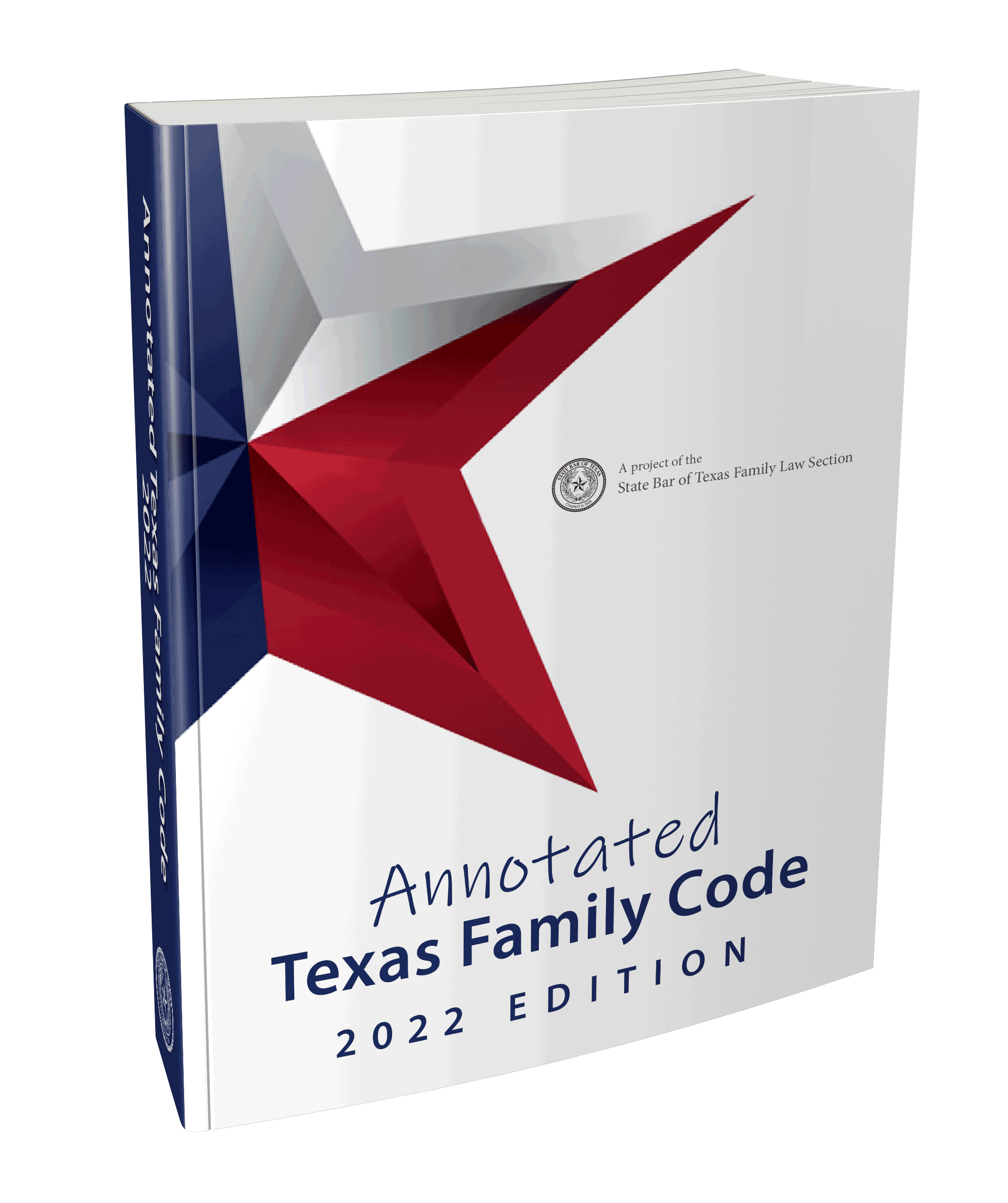 Get the hard copy + digital download for one low price!
Considering going paperless?
The digital download contains everything the book has to offer as a PDF, with Texas and federal case and statutory citations linked to the Fastcase online database. Have the flexibility to work wherever you want and keep your shelves clear of bulky volumes. You can rely on our Knowledge Base and our helpful customer service team to get started.