Now Available! T

exas

Business Organizations

Manual, 2020 Edition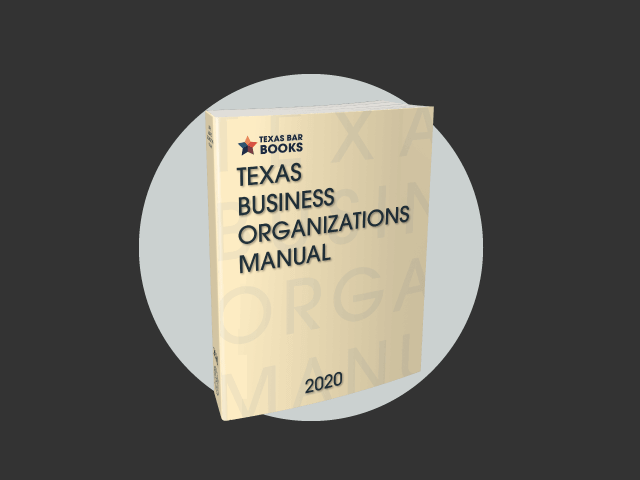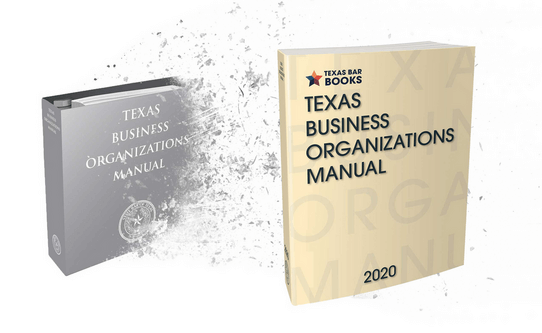 New softbound look!
The new edition of the Texas Business Organizations Manual, now in a more attractive and convenient softbound format, contains updates based on 2019 legislation and recent rule changes and reflects decisions made through the court term ending in August 2019. 
Changes to the manual include:
New practice notes on choice of entity; LLC formation, maintenance, investing, and taxation; operating agreements; series LLCs; nonprofits; partnerships; professional entities; and mergers, conversions, and terminations.

 

Four updated CLE articles.

 
Rev
isions to form language include:
Updated Secretary of State forms on entity name, formation, mergers, conversions, and terminations.

 

New buy-sell, client services, independent contractor, and nondisclosure agreements.
This essential manual is available for purchase in our bookstore now. If you'd like to have the new softbound edition, in addition to the digital download, be sure to select the "Add Hard Copy" box when adding the manual to your cart.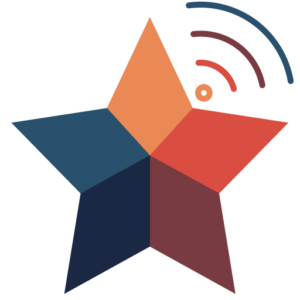 NOTE:
Texas Bar Books Online subscribers can rest assured, all of the new content in this title has been updated in your online version as part of your subscription.