Proposed Changes: Texas Criminal Pattern Jury Charges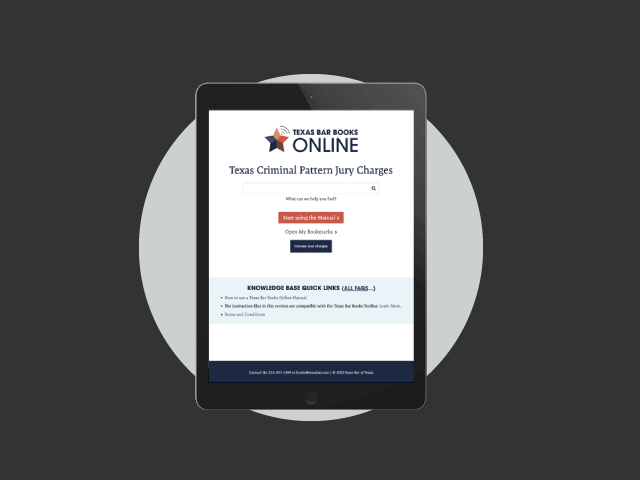 Drafts with proposed changes to the Texas Criminal Pattern Jury Charges are now available. Access them by clicking the download button below.
The committee that works on these charges strives for objective, well-drafted charges and commentary that accurately reflect Texas law. Your feedback will help the committee achieve that goal. Comments on the drafts can be sent to books@texasbar.com.
To view the Criminal Pattern Jury Charges Subscription, learn more on our product page.
As always, Texas Bar Books appreciates your assistance in crafting jury charges.