Closing a Practice
Vital Information for those winding down a practice for themselves or others.
Whether you are considering how to wind down your law practice or you've been called upon to help close a practice for a colleague, we have resources to help make the process of closing a practice less daunting.
A Letter to Texas Attorneys Closing a Practice
Law practices are not immune from the unfortunate and unexpected events and accidents which occur in everyday life. An attorney's illness, incapacity, or even suspension due to misconduct, can result in the temporary or permanent closure of a practice.
Starting a Practice
Maintaining a Practice
Growing a Practice
Succession Planning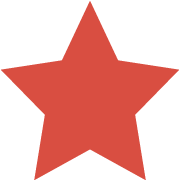 Closing a Practice
Practice Technology
Run Your Law Firm like a Business
---
---
---
Cessation of Attorney's Cessation of Practice
Disposition of Attorney IOLTA Accounts and Client Property
Disposition of Files
Application
Waiver
Show Cause
Order on Application
Custodian's Report
Texas Opportunity & Justice Incubator (TOJI)