Tour Texas Bar Practice (3/5)
Texas Bar Books
The Texas Bar Books store carries the print and digital reference materials you need to run your practice, including books, practice manuals, jury charges, quick reference cards, DVDs, online books and manuals, forms, and free downloads. Our legal publications are all authored by State Bar-appointed attorneys who practice law around Texas.
Your digital products can be accessed via your account portal and shared within your account's organization.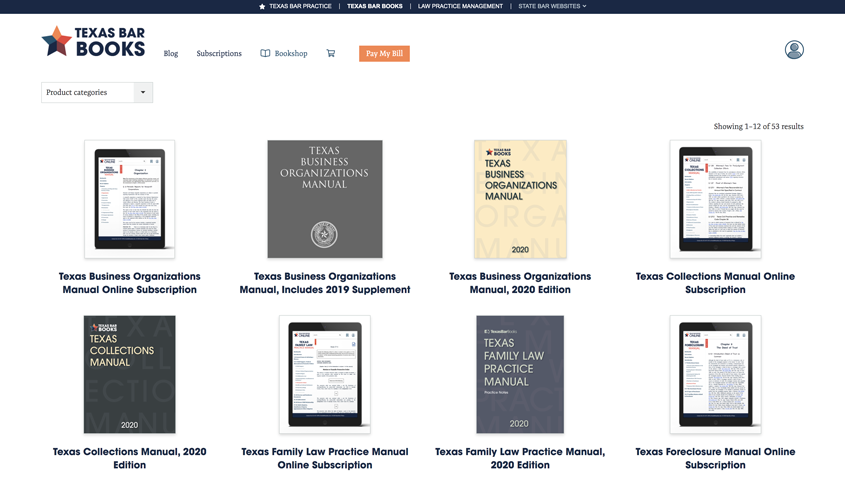 Books, digital publications, online subscriptions, and more can be purchased through the Bookshop.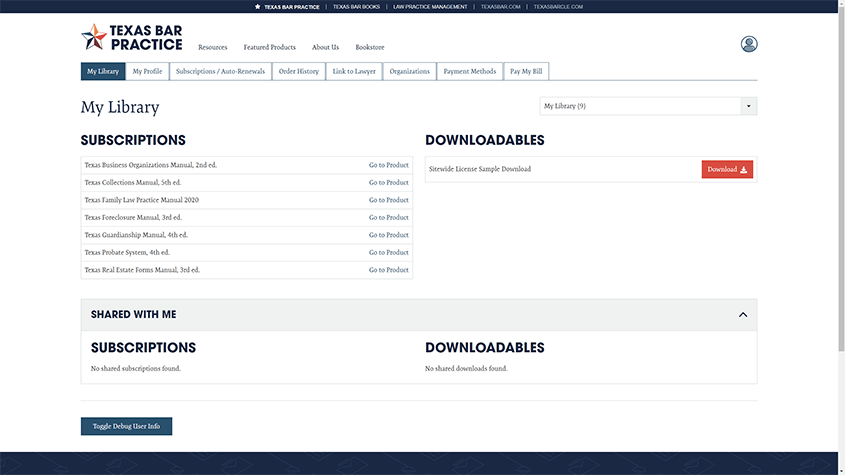 All of your digital products and subscriptions are available through your library.