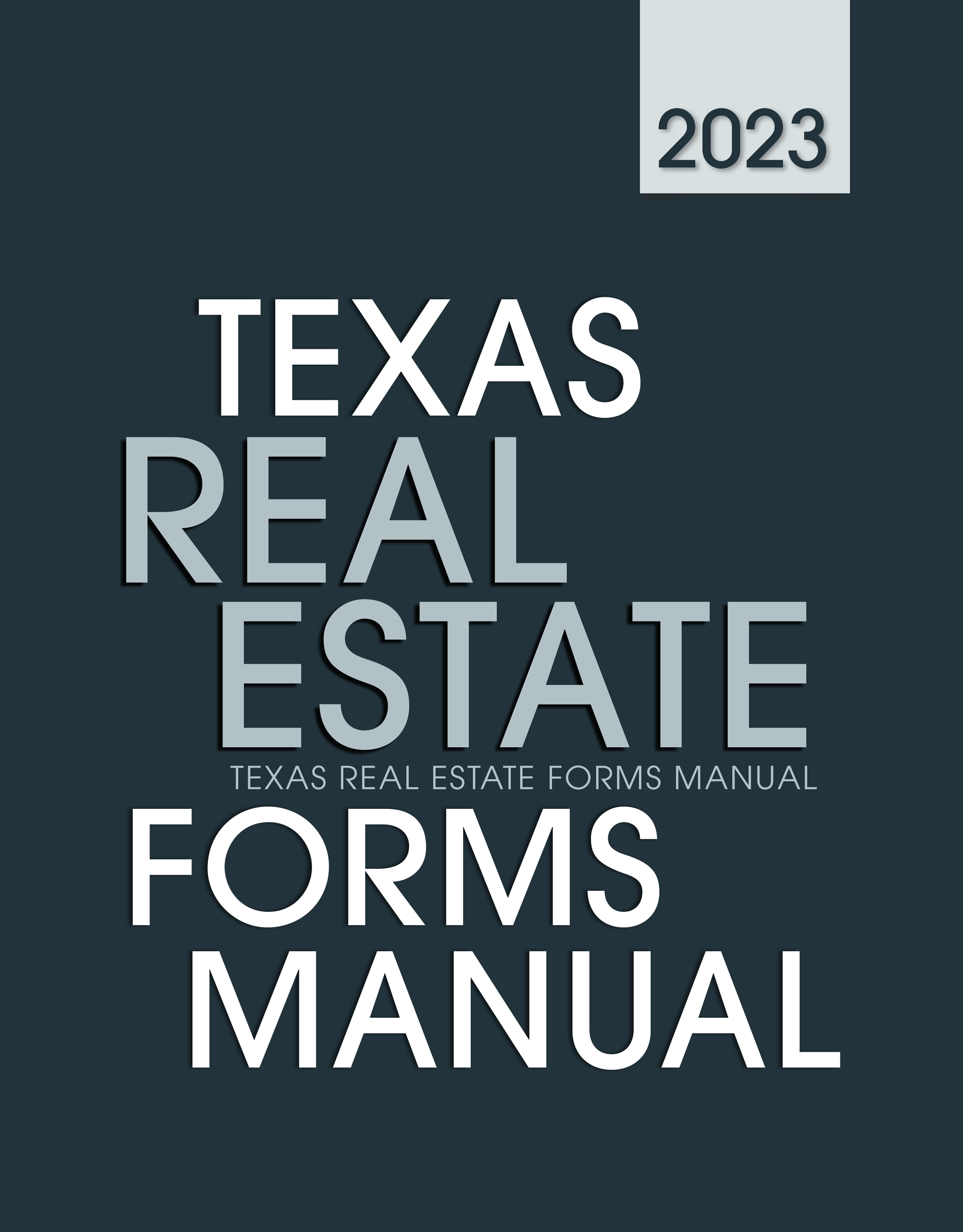 Texas Real Estate Forms Manual, 2022 ed.
This essential resource for real estate lawyers provides over 400 forms covering a wide range of transactions. It also features practical commentary to aid the lawyers in adapting the forms to clients' needs.
Digital
---
---
---
$440.00
---
---
PRODUCT DETAILS
Digital Download includes:
The entire

 

Texas Real Estate Forms Manual

 

in PDF
Editable Word forms

Texas and federal case and statutory citations linked to the Fastcase online database

State and federal agency forms
ISBN: 978-1-956363-09-8 © 2022
PURCHASING OPTIONS
The auto-renewal service saves you money and keeps you up to date! By enrolling in this service, you will receive 10% off your purchase today and 30% off future releases of this title. You can manage your auto-renewal status in "My Account" at any time. We will notify you prior to publication of a new release, and unless you opt out at that time, we will send the new release to you, and mail you the invoice.
Each additional license allows one additional lawyer (plus that lawyer's support team) to use the Digital Download under the terms of the original license agreement. If you enroll in the auto-renewal service, you will receive the discounts described above and your licenses will automatically renew on publication of a new release.
For entity licenses to cover your firm, contact Group and Firm Sales Manager Nancy Van Bramer at 512-263-2802, or email her at nvanbramer@texasbar.com.
SUMMARY OF CONTENTS
Select the titles below to view sample documents.
Format Comparison
Texas Real Estate Forms Manual

Format Comparison


Online Subscription

Digital Download Only

Digital Download and Hard Copy
Format
Online Access in Any Browser
Download to Computer
Hard copy plus download to computer
Future Updates
Included
Purchased Separately
Auto-Renewal Discount Eligible
Purchased Separately
Auto-Renewal Discount Eligible
Downloadable Forms in Microsoft Word and PDF
✔
✔
✔
Cases and Statutes Linked to Fastcase
✔
✔
✔
Search Function
Website Based
PDF Searches
PDF Searches
Optimized for Mobile Devices
✔
Allows User Bookmarks
✔
Pricing
*10% auto-renewal discount
$34.99/mo. or $349.99/year

$440

$396*

$540

$486*
Contributors
Real Estate Forms Committee 2019–2020
SARA E. DYSART, San Antonio, Chair
EDMOND R. MCCARTHY, JR., Austin, Vice-Chair
AUGUST W. HARRIS, III, Austin, Board Advisor
DEBORAH L. CORDOVA, McAllen, Alternate Board Advisor
E. SCOT DIXON, Houston, Advisory Member
MARY S. AXELRAD, Houston
MICHAEL FRITZ BAIRD, San Antonio
ALLISON BASTIAN-RODRIGUEZ, Harlingen
ROBERT HARMS BLISS, Dallas
MICHAEL C. LACTSON, Houston
JENNIFER CAMPBELL LINDSEY, Waco
WILLIAM H. LOCKE, Austin
MARILYN C. MALONEY, Houston
CLINT BROWN, Austin
COLE B. COMBS, Amarillo
VICTOR M. FIRTH, El Paso
CHRISTINA JENKINS, Dallas
CHRISTINA JENKINS, Dallas
JOHN W. JOHNSON, Beaumont
GRADY B. JOLLEY, San Antonio
RICHARD MELAMED, Houston
R. CRAMER MILLER, McAllen
CARL W. PANKRATZ, III, Southlake
KATHERINE A. TAPLEY, San Antonio
DAVID A. WEATHERBIE, Dallas
KEN N. WHITLOW, Beaumont
MARJUANA BUSH WILLIAMS, Nederland