Attention: Download Your New Version of Texas Pattern Jury Charges—Family & Probate
In March 2022, the Texas Pattern Jury Charges—Family & Probate, 2022 edition digital download was updated. There was a small correction to the language in the jury charge in Question 3 of PJC 204.1—Reimbursement. Question 3's language now more closely parallels the language of Question 1 of PJC 204.1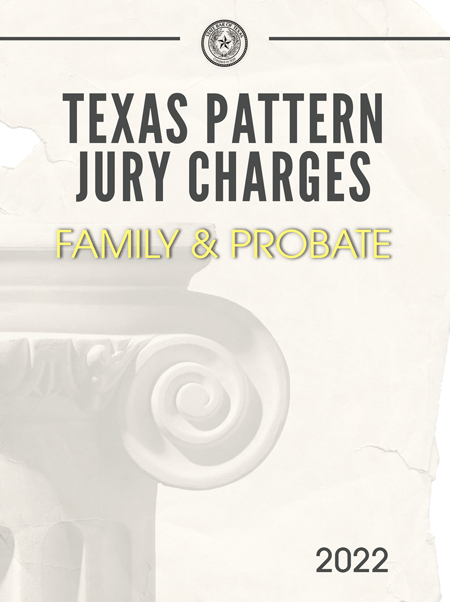 The digital download update is designed to entirely replace the 2022 version of the Digital Download that currently accompanies purchase of the book.
How Do I Access the Update?
To access this update, please log into your Texas Bar Practice account. Then go to "My Account". You'll see the updated version in your Library and you can download the new PDF there. Be sure to delete the outdated version before downloading the new version to avoid any confusion.