To update your payment method for Texas Bar Books products, log in at TexasBarPractice.com and navigate to your Account page.

Click the Payment Methods tab.

Expand your view of your payment information.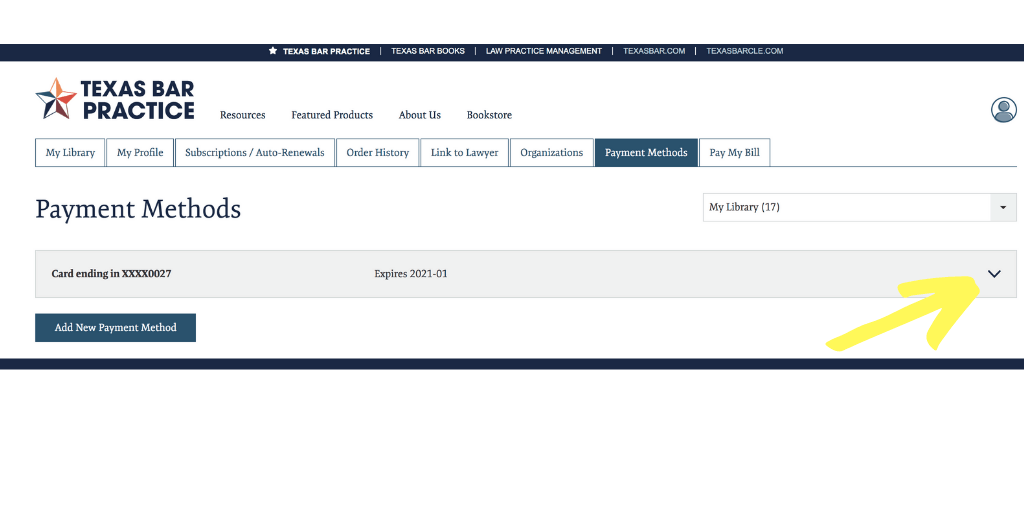 Here you can edit your existing information or add a new payment method.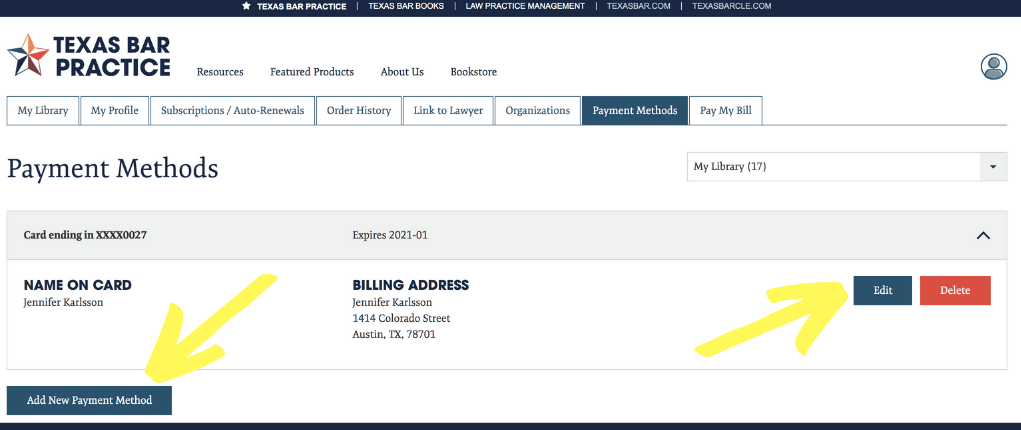 Last Update: September 28, 2020
Tell us how can we improve this post?