To cancel the auto-renewal for a manual, log in at TexasBarPractice.com and navigate to your Account page.

Click the Subscriptions/Auto-Renewals tab.


Here you will see the items that you are set to receive as auto-renewals. Click Cancel Auto-Renewal to cancel.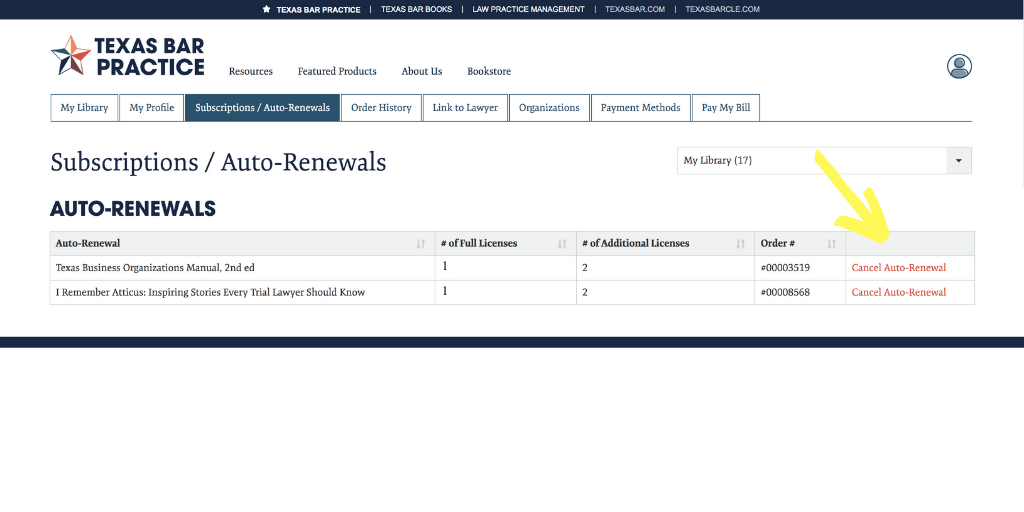 Last Update: March 3, 2021
Tell us how can we improve this post?