Good news. If you have purchased from Texas Bar Books in the past, you can now access and manage your account, subscriptions, and updates here at TexasBarPractice.com.
To get started on our new site while keeping your history intact and your access uninterrupted, click "Log In" in the upper right-hand corner of this window (on mobile devices, "Log In" should be in the top drop-down menu). On the log-in page, use the same email address you used for accessing your account at TexasBarCLE.com, but instead of entering a password, click the "Forgot your password" link. You will receive an email with a link to create a new password, and once set up, this account will automatically grant you access to your Texas Bar Books products and order history.
After signing in, go to My Account to manage your account and access your Texas Bar Books products.

Check your profile
Use the My Profile tab to make sure your account information is complete and up to date. Be sure to click the "Save Changes" button at the bottom of the page.
Online subscriptions
To access to your Texas Bar Books Online subscriptions, click the My Library tab.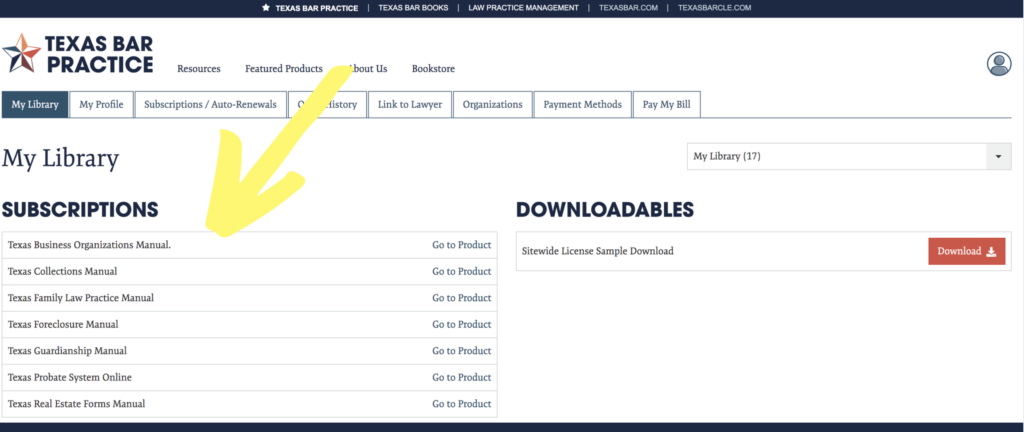 Digital downloads
The same page also lists any downloadable files associated with current Texas Bar Books publications you already own.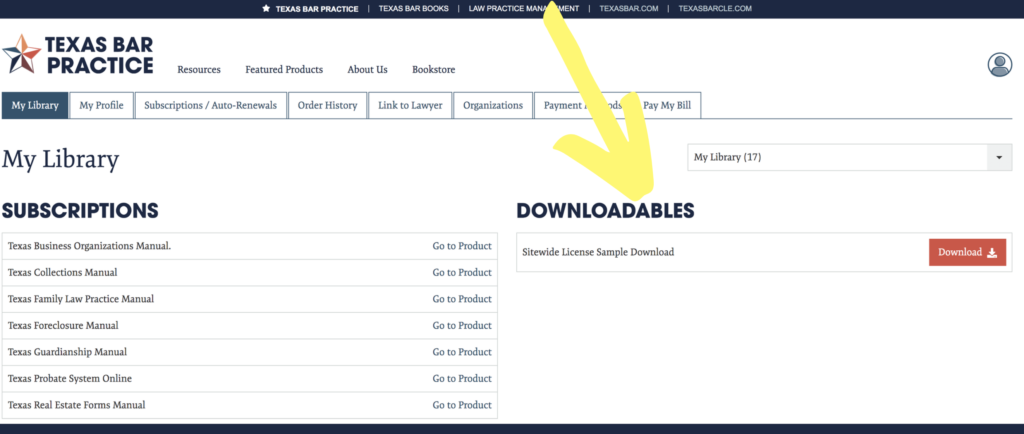 Order history
View your previous purchases under the Order History tab.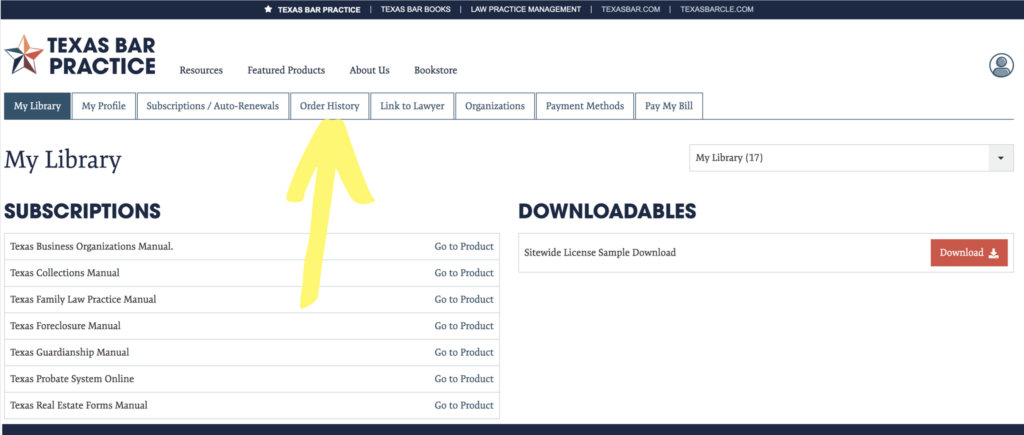 Manage subscriptions and auto-renewals
Under the Subscriptions/Auto-Renewals tab, you can manage your subscriptions to Online manuals and view and manage your enrollment in any auto-renewal service for receiving new editions and other updates automatically.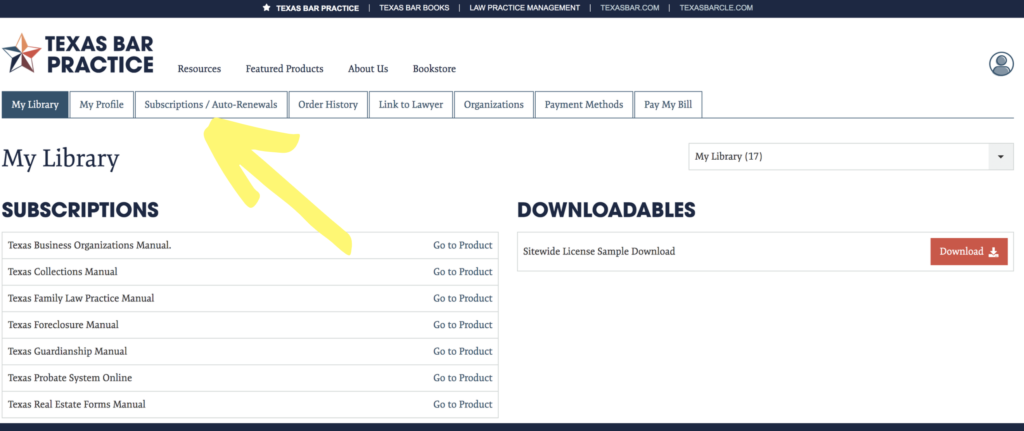 Other tools
Explore the other tabs on your Account Page to manage your links to other members or organizations, handle changes to your payment methods, or pay your bill.
For help, explore our Knowledge Base topics, or contact us. We'll be happy to help.
Welcome to Texas Bar Practice!
Last Update: September 30, 2020
Tell us how can we improve this post?